Description
Do need Acne Help & Care?
Then you need to use these 2 acne help better together skincare products from AA Cosmetics: AA Help Acne help Face Wash and AA Help Acne Calming and Regenerating Cream.
Face Wash details:
A cleansing gel Face Wash that reduces the appearance of blackheads and skin breakouts.
Contains the following essential ingredients:
 Zinc gluconate and liquorice extract have antibacterial effects and reduce the creation of blackheads and skin eruptions.
Vitamin B3 regulates the production of sebum, while witch hazel extract calms the skin and soothes irritation.
The gel effectively removes all impurities from the skin surface, without causing any residual dryness.
Use morning and evening to wash your face.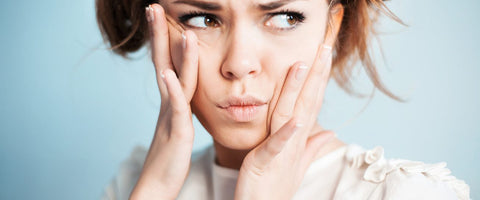 Calming & Regenerating Cream Details:
A cream that soothes and calms acne skin but also with so many added benefits such as:
 it reduces blackheads and skin eruptions
and gently exfoliates dead cells of the epidermis,
reducing the visibility of skin discoloration.
Vitamin B3 normalizes the sebaceous glands function and reduces pores.
Vitamin E protects the skin against the adverse effect of free radicals and accelerates skin regeneration processes.
Bisabolol has anti-inflammatory effects and along with allantoin, it soothes redness
Everyday use of the cream improves the condition of the skin, noticeably calms acne and reduces the itchy rash caused by seborrhea.
Do you know that stress can affect your skin and cause Acne?